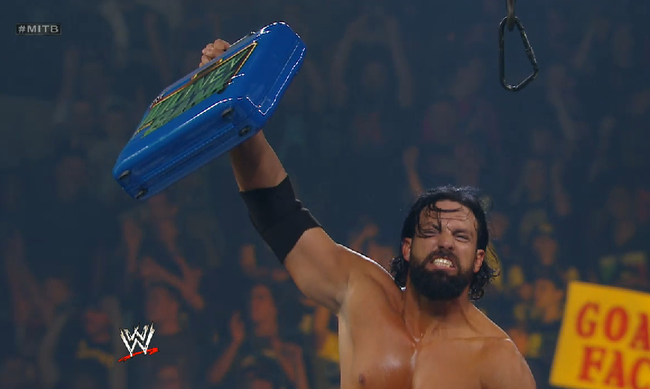 Those words just run through my mind when last night, Damien Sandow captured the briefcase for that World Championship contract. Every time, it's been cashed in, everyone has won. Guys have even won their first title because of that. I wasn't sure how high WWE is on this guy, but now we know.
He's got a great look to him and he can work in the ring, so why wouldn't WWE be behind him? But I just wonder when he's going to get that ball and be able to run with it. When you look at the WHC picture right now, you have Alberto Del Rio as champion, and Dolph Ziggler right there ready to take it.
I would love to see Ziggler with a real run with the title, and solidify this baby face run. I look for Ziggler to take the title back at Summerslam, and then who knows how long he will hold it for. So that would leave Sandow to cash in whenever he pleases.
It's just amazing to me that the WWE went this direction. I know I've seen some great stuff out of Sandow. He's living up to this character in all aspects, and he can obviously work in the ring. Now the time has come for this Intellectual Savior to educate the masses on what makes a champion champion. You're welcome.